Hey... I had a thought whilst I was messing with some wool earlier, and thought I'd take a few pics to show anyone who may be interested, just how simple wet felting can be... well the basic stuff, anyway... LOL... so here goes....
pic. 1 ... raw materials... dyed merrino fleece
Pic 2. ... cut and split into the required sized pieces...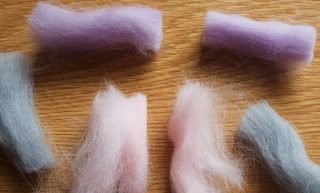 Pic. 3. ... My scrotty but yummy smelling lush honey soap
Pic. 4 .... Wet the small bundle of fleece, wet it with hand hot water, add a little soap, and roll it between your palms ... like a small sausagey type thing... rinse once done.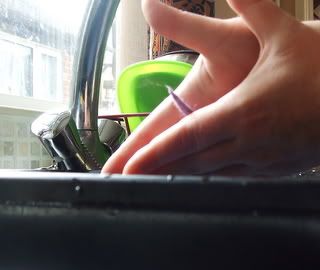 Pic. 5 ... Ta daaa !!! Small spikey felty things...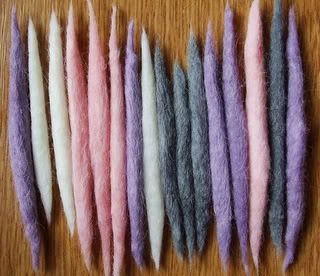 You'll have to wait n see what I make with them though.... they're still drying out in the window sill...
So there you have it.... hope you are still awake... hehe ... speak soon xx